Saturday Jan 21, doors open 7:00, show at 7:30 202b Plymouth St, Brooklyn, NY 11201 Please note this is a shoes-off event
A show featuring electronic & acoustic improvisational music and live visuals. The program will feature four performances exploring the playful and curious nature of code. The acts will explore digital and analog technology being used in many different ways to create art. To name a few: live-coding, analog synthesizers, electric cello, shader programming, custom-built libraries, game engines, and an acoustic drumset.
The show will feature performances by:
Easterner & d0n.xyz
Luisa Mei & Char Stiles
Conundrumer & The Poet Engineer
Dan Gorelick & Andy Rolfes
---
Andy Rolfes is a New York-based visual artist and director focusing their practice on how the dichotomy between escapism and voyeurism plays out in the spaces between tech and physicality. Using performative and interactive toolsets alongside traditional methods, they work extensively across industries to build stills, animations, performances and interactive experiences. As an artist, Andy has worked with Lady Gaga, Danny Elfman, MoMA, Adult Swim and many more.
---
Char Stiles is an artist, educator and software engineer based in Brooklyn, NY. She is a part of the Livecode.nyc collective, where she organizes shows, and creates music and visuals. She co-founded Hex House, an artist studio & event space for experimental performances, unconventional computing, and pleasure studies.
---
Conundrumer (David Lu) is a Brooklyn-based artist-researcher and creative technologist developing ways to create expressive and tangible live electronic music. In his research on expressive performance, he has built custom instruments and audio effects, experimented with expressive controllers, and integrated acoustic instruments into his sets. He seeks to make music tangible and synesthetic through creating tightly-synchronized lights and visuals and designing audio visualizers that reveal the details in sounds. His music spans the space between abstract noise, melodic compositions, and the wildly diverse styles of electronic dance music. He also works at Persona and built this very website!
---
Dan Gorelick is a Brooklyn and San Francisco based artist, developer, and creative technologist. He blends live-coding with acoustic and electronic instruments to create improvisational performances. He uses an open-source tool called TidalCycles, to create musical ideas on-the-fly.
---
d0n.xyz (Don Hanson) is a designer, electronic musician and Internet artist known for creating experimental websites and establishing New Art City, the virtual art space for digital exhibitions. He designs software visual synthesizers and is currently working on a new series of generative artworks that doubles as a live AV performance tool.
---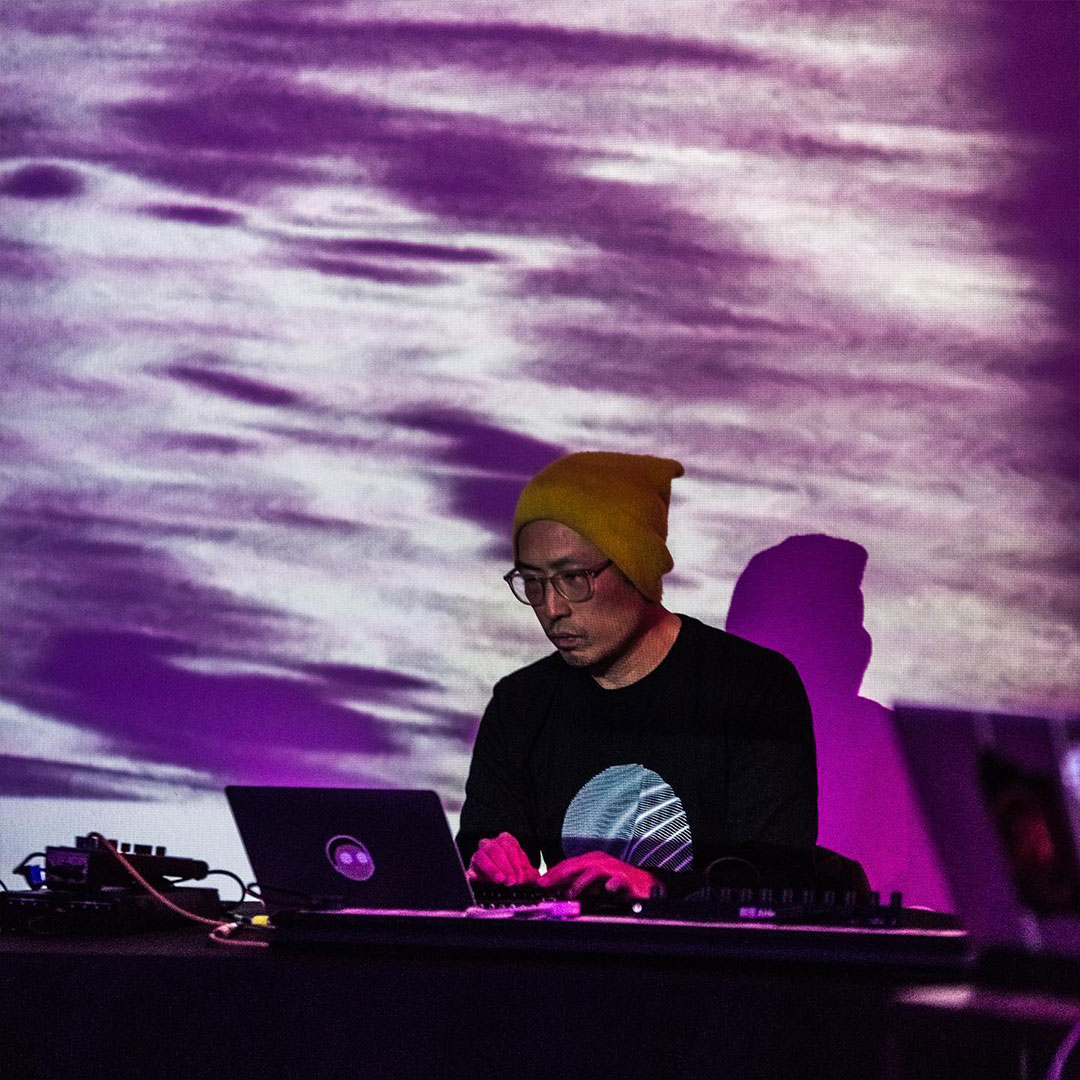 Easterner (Eric Lee) is an interdisciplinary artist from London/Hong Kong, currently based in New York, who is curious about the cyborg condition: what does it mean to live in interconnected human-machine communities in a precarious world? He experiments with old and new technologies, ubiquitous to obsolete, to explore their poetic potential, as well as questioning their social impacts. In his audiovisual work, he writes code and glitches hardware and software in real-time to make experimental, abstract, minimal, and ambient / rhythmic performances.
---
Luisa Mei is an artist currently based in upstate New York. She primarily works with SuperCollider to make looping and audio processing environments for live improvisation. She has released several albums of textural music created with these programs and performed in numerous algoraves. In addition to coding, she also composes for piano and enjoys making fine line ink paintings of fantasy creatures and scenes!
---
The Poet Engineer (Kat Zhang) is a Brooklyn-based artist working primarily in time-based media: animation, live performances and video installations. Her works are between abstraction and figuration, embracing an unmistakably digital aesthetics. Electronic music, sci-fi, contemporary philosophy tend to inspire her most.